KOLKATA: Under their new backroom staff and with a new-look squad led by present skipper
Shikhar Dhawan
,
Punjab Kings
(PBKS) are taking the age-old adage 'catches win you matches' quite seriously these days.
Apart from their excellent ground fielding, the Indian Premier League (
IPL
) franchise has caught the viewers' imagination with two spectacular catches on the boundary line thanks to Kings' own Khan – Tamil Nadu player Shahrukh Khan.
IPL 2023 SCHEDULE
|
IPL 2023 POINTS TABLE
Speaking to TOI ahead of their match against
Royal Challengers Bangalore
(RCB), Kings' fielding coach Trevor Gonsalves reflected on their approach to fielding this season in general and Shahrukh's two brilliant and effortless catches on the boundary line in their last match against Lucknow Super Giants (LSG) in particular.
"Those two catches were really soothing to the eyes; the way Shahrukh took those catches… really fantastic. Brad (Haddin, assistant coach) and Trevor (Bayliss, head coach) are very mindful about the fielding part, so we are really working hard on our fielding," Gonsalves said from Mohali on Wednesday.
IPL 2023: RCB take on Punjab Kings in Mohali
"Hat's off to Shahrukh for those excellent catches. He has been practising very hard, he relishes taking this type of catches during practice. Everyone in the dugout was extremely pleased. The match was very tight in the end and there was very little margin for error. My job as a fielding coach is to just plug in those gaps."
Asked if they practise those kinds of situations at training, the former Vidarbha coach said, "Yes, we do. Because these catches win you matches. In this format every single run is crucial for us and the best way to save is with our fielding."
Speaking on their approach towards fielding, which has also been praised by former Kings' coach Anil Kumble, Gonsalves said, "We have our guardsmen for the boundaries. Shahrukh is one of them and because of his height he gets an advantage. Trevor, Brad and myself are very critical about the infield, where we're working hard to cut all the angles and attack the ball. We don't mind if there's a misfield but we always want to attack the ball."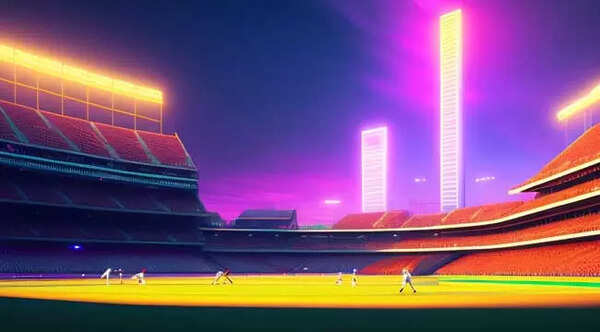 The fielding coach, meanwhile, backed his wards under high pressure situations. "To be honest it's not easy judging catches under lights. And with the people flashing their phones in the background it becomes even more difficult; add to that 40000-50000 people shouting and hooting and you're just looking at a tiny ball to catch which goes out of your vision for a split second sometimes. At the same time, you must be careful of not crossing the line while keeping your eyes on the ball continuously," said Gonsalves, who was also formerly associated with National Cricket Academy (NCA) in Bengaluru.
There's one thing though where he wants to see a lot of improvement.
"We are looking forward to some brilliant run outs, direct hits. That's just missing – the hit and run case. A few close misses by a few centimetres and I see that coming in our next games," said the fielding coach.
A multi-lingual talent head, Allen is fluent in languages such as Spanish, Russian, Italian, and many more. He has a special curiosity for the events and stories revolving in and around US and caters an uncompromising form of journalistic standard for the audiences.